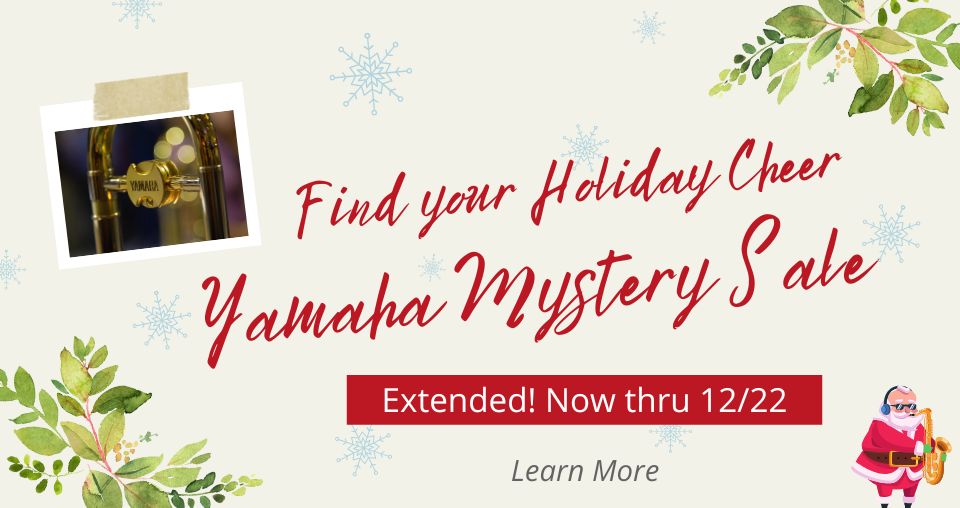 Find your Holiday Cheer during our Yamaha Mystery Sale
Unwrap the gift of musical excellence this Holiday Season with an advanced model instrument. We're spreading the Holiday Cheer by giving out free $30 gift cards just for trying out any in-stock Yamaha intermediate or professional model instrument. Appointments are recommended but not required.
Follow us on Instagram for updates on our inventory!
Contact us today to get help from our instrumental experts 🎷
Why Upgrade? Providing your student with an Advanced instrument is an investment in their musical journey. It is a motivational tool, encouraging your student to take their playing seriously and commit to honing their skills.
Explore the benefits of an Advanced Instrument:

Improved Build Quality: High-end materials and precision craftsmanship provide a consistent and accurate playing experience for a lifetime
Expanded Skill Progression: Advanced features facilitate the growth of technique and enable players to refine their musicality.
Superior Sound: A fuller and more complex tone allows players the flexibility to express passages with nuance and ease.
Not sure if your child is ready? Our experts are here to help answer your questions and schedule your free trial today!
Financing Offers are available for those who qualify. Find out more.
Follow along on our Instagram for updates!