Certified Instrument Repair Shop
David French Music, Co. is an authorized musical instrument service center for all major brands of woodwind, brass, and orchestral string instruments. We provide musical instrument repair services for professional and amateur players, as well as schools all over Maine, Massachusetts, and New Hampshire.

Repair services are performed in-house at our location in Westborough, Massachusetts. Our experienced technicians use their conventional training as well as the latest technology to ensure that your instrument performs to its full potential. As 1 of only 18 Yamaha "Shokunin" Select Dealers in the United States, our repair technicians are trained to understand the inner workings of these premium instruments in order to set up, customize, & repair each one to your specific preference.
Loaner instruments are provided for all repairs upon request.
Woodwind Services: Bassoon, Clarinet, Flute, Oboe, Piccolo, & Saxophone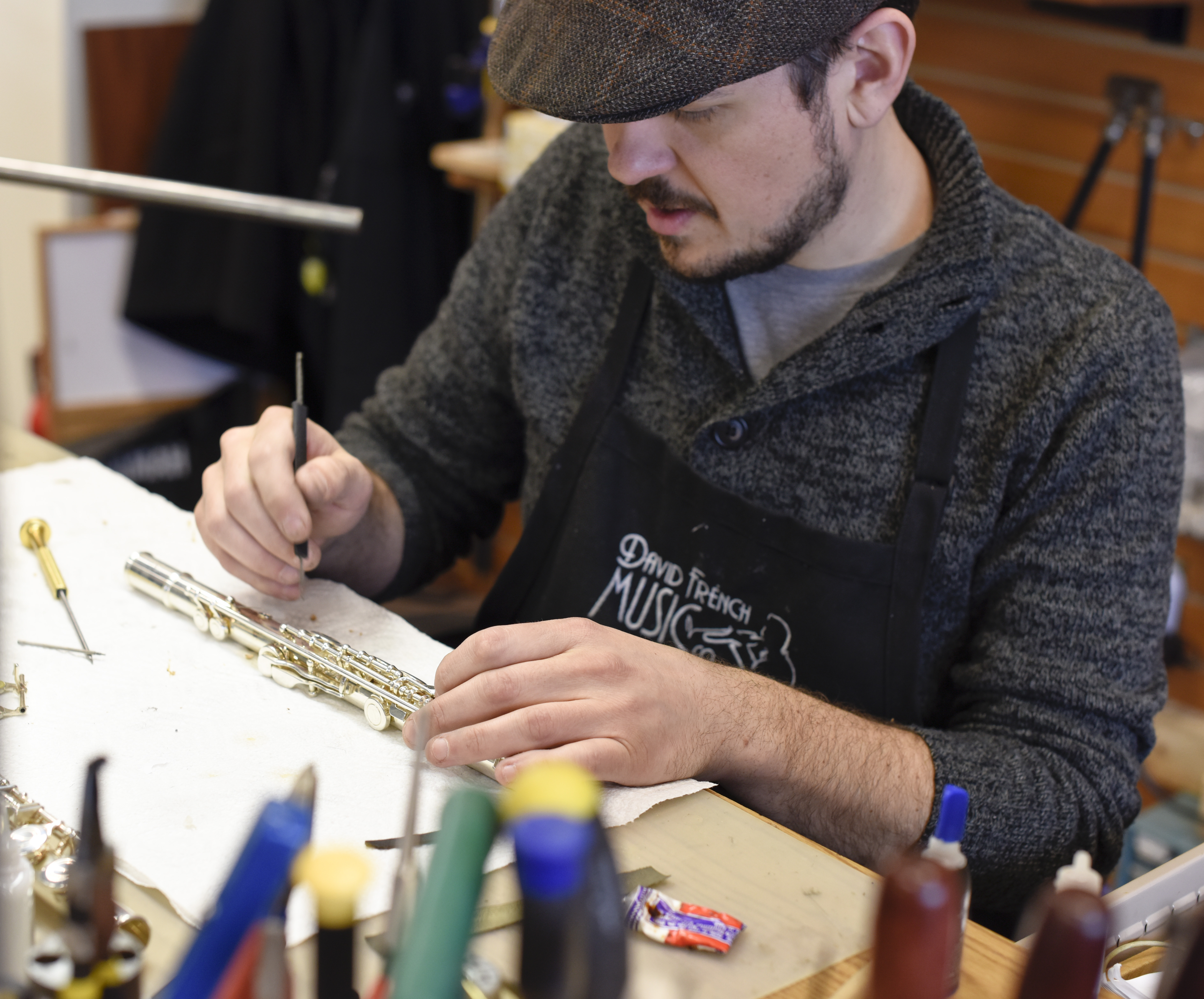 Replacements for…
Pads

Neck corks, head joint corks, and tenon corks

Regulating materials

Complete replacement parts
Other corrections such as…
Straightening and aligning keys, mechanisms, and bent body sections

Leveling and reseating leaking pads

Regulation & Adjustment

Clean, oil, and adjust (COA)

Complete Mechanical Restoration (CMR)
Customization in…
Key work and fitment

Pad material and resonators

Custom head joints, necks, and bocals
Brass Services: Euphonium, French Horn, Trumpet, Trombone, & Tuba
Common Services we offer...
Repairing stuck valves & slides

Ultrasonic cleaning

Dent Removal

Soldering and replacing missing/broken parts
Custom services offered include…
Valve alignments

Custom detail work

Acoustic adjustments
String Services: Violin, Viola, Cello, Double Bass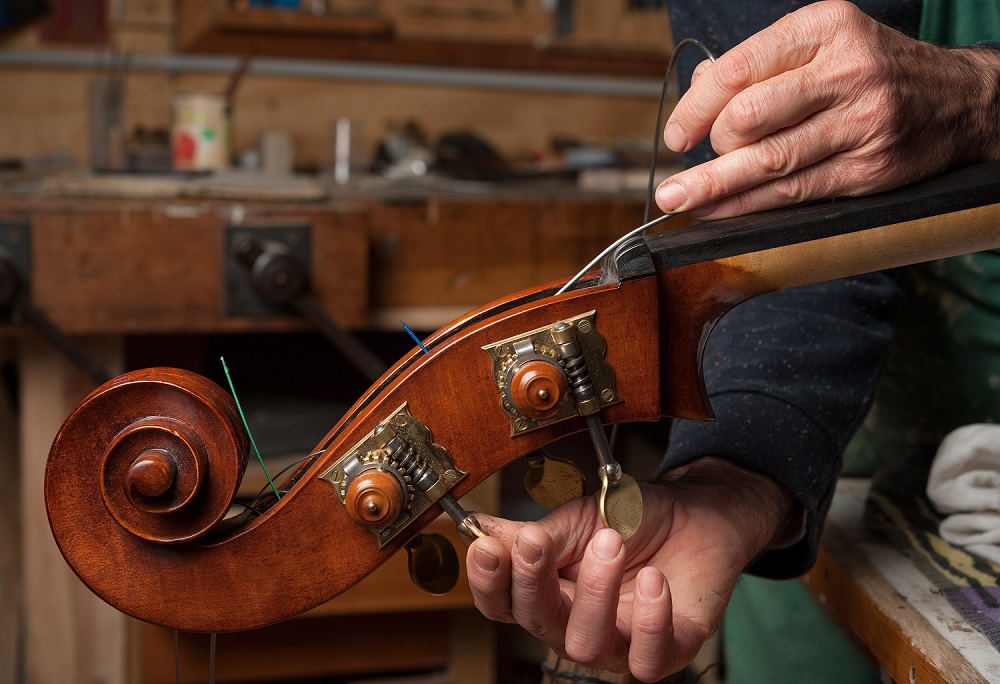 Routine work such as…
Tuning

String replacement

Full Set-up
Extensive work including…
Crack repairs

Sound post adjustments

Open seam repair

Bridge height work

Bow rehair
Maintenance Recommendations
We recommend bringing your instrument in at least once a year to keep it playing to its full potential
Regulation and adjustment

Shot cork and regulation material replacement

Torn/missing pad replacement
Yearly Maintenance Work Includes...
Ultrasonic cleanings for brass

Clean, oil, and adjust (COA) for woodwinds

String and bridge replacement for strings