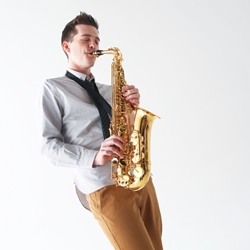 How can I practice at home? How can I motivate myself to practice? Practicing at home can seem boring and it can be difficult to motivate yourself when you're the only one to hold yourself accountable.
While practicing outside of your music ensemble or lessons can be hard, there are many benefits to practicing from home. Practicing at home is both a great way to improve your musicianship and an enjoyable activity to pass the time.
If you are feeling bored of practicing from home or unable to motivate yourself to take out your instrument, this post is just for you!
Play Something fun!
Sometimes practicing seems monotonous because you're playing the same thing over and over. Switch it up by trying something new. Search online or order music that you are excited to play.
Try learning a piece that you've always wanted to play or find the music for your favorite pop songs or songs from movies and TV shows for an especially fun switch-up from your typical practice regimen.
Learn a new Style
Have you always played concert and orchestra music and are interested in learning jazz? Are you looking to switch it up from the typical music you play? Try out a new style of playing. Look for videos online to teach you jazz, pop, or other styles and techniques on your instrument. You can also find music in a new genre to play.
Play Together
If you have a sibling or other family members at home who play an instrument, arrange a time to play together. You can order duets for specific instruments, improvise, or play classic tunes together. The camaraderie of playing with others will add new joy to your at home practice. The more the merrier!
Play With a (Virtual) Group

If you can't rehearse with a band or orchestra in person, look up recordings of the pieces you are playing and play along with the recording.
YouTube has recordings of most solo, band, and orchestra pieces. This can be a great way to turn your solo practice into a practice in playing with others.
Challenge Yourself
Sometimes we struggle to find motivation to practice from home because we are not working towards a goal. Give yourself a challenge and a time table to complete it in. Find a harder piece to learn to play or work towards playing a current piece at a faster tempo or with no mistakes.
For bonus points, share your challenge with a friend for a little healthy competition. Congratulate yourself for completing your challenge by sharing your success with your family and friends. Perform an at-home concert or record yourself once you achieve your goal!
Practicing from home can often seem like a chore we can't find the motivation to complete. Instead of sticking to your same old practice regimen, try some of these tips to bring excitement and joy back to playing. Check out the posts below for more practice tips and ideas.
Have fun practicing at home with these ideas and let us know how you are making music from home!
Enjoyed this post? You may also like …
The Beginner's Guide to Practice
How can I practice more efficiently? How can I improve my playing through practice? Practicing on your own is essential to growing as a musician.
How do you Practice for a Music Audition?
How do you practice for an audition?
How do you calm down before a music audition? Whether you are auditioning for Districts, All-States, a music school, or another competition,
this post will help
!